Poland demands $1.3t in war damages from Germany
Xinhua | Updated: 2022-10-05 07:20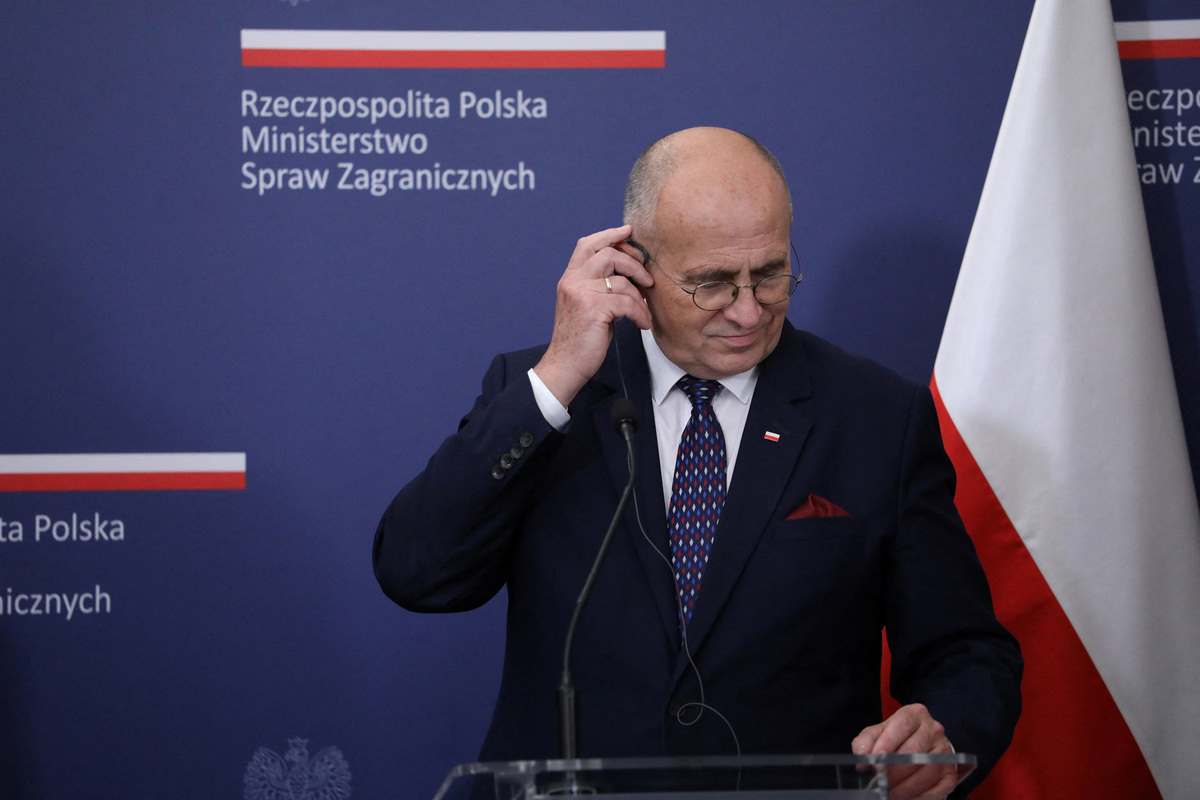 WARSAW — Polish Foreign Minister Zbigniew Rau on Monday signed a diplomatic note outlining his country's demands for reparations from Germany for the damage caused during World War II.
In a report published on Sept 1, the Polish government estimated the country's human and material war losses at 1.3 trillion euros ($1.27 trillion). However, the German government has said that the issue is closed as Poland waived its right to war reparations in 1953.
Rau told reporters that the diplomatic note expresses his belief that "both sides should undertake immediate steps toward the lasting, comprehensive and final legal and material regulation of the effects of the German aggression and occupation of 1939-1945".
He said that would include German reparations as well as resolving the issue of looted artworks, archives and bank deposits.
Warsaw says that payment of reparations would strengthen bilateral relations through truth and justice and would close painful chapters from the past. Germany has kept to its position that the matter was closed decades ago.
The day before he was due to meet the visiting German counterpart, Annalena Baerbock, in Warsaw on Tuesday, Rau also said that Germany's payment of the reparations would "allow the building of Polish-German relations upon justice and truth".
Baerbock said in Berlin before departing for Poland that the two European neighbors and partners have a "responsibility to preserve the trust we have built together over the past 30 years".
Baerbock stressed that "this includes that coming to terms with and remembering the immeasurable suffering that Germany brought upon the people of Poland".
Also on Monday, Prime Minister Mateusz Morawiecki said: "Initialization of a diplomatic note regarding the settlement of the aftermath of the attack on Poland and the German occupation in 1939-1945 is another important step toward justice and summary of our common past."
Polish politician Jaroslaw Kaczynski has recently made hostile remarks about Germany, recalling its wartime guilt and alleging that it is dominating the EU, The Associated Press reported.
Critics see that as tactics aimed at rallying backing ahead of general elections scheduled for next fall. Opinion polls suggest the ruling Law and Justice party and its allies will lose the narrow majority that now allows them to pass legislation without negotiating with other parties.
Xinhua - Agencies