Hard winter could add to energy fears in Europe
By Julian Shea in London | China Daily | Updated: 2022-10-05 07:11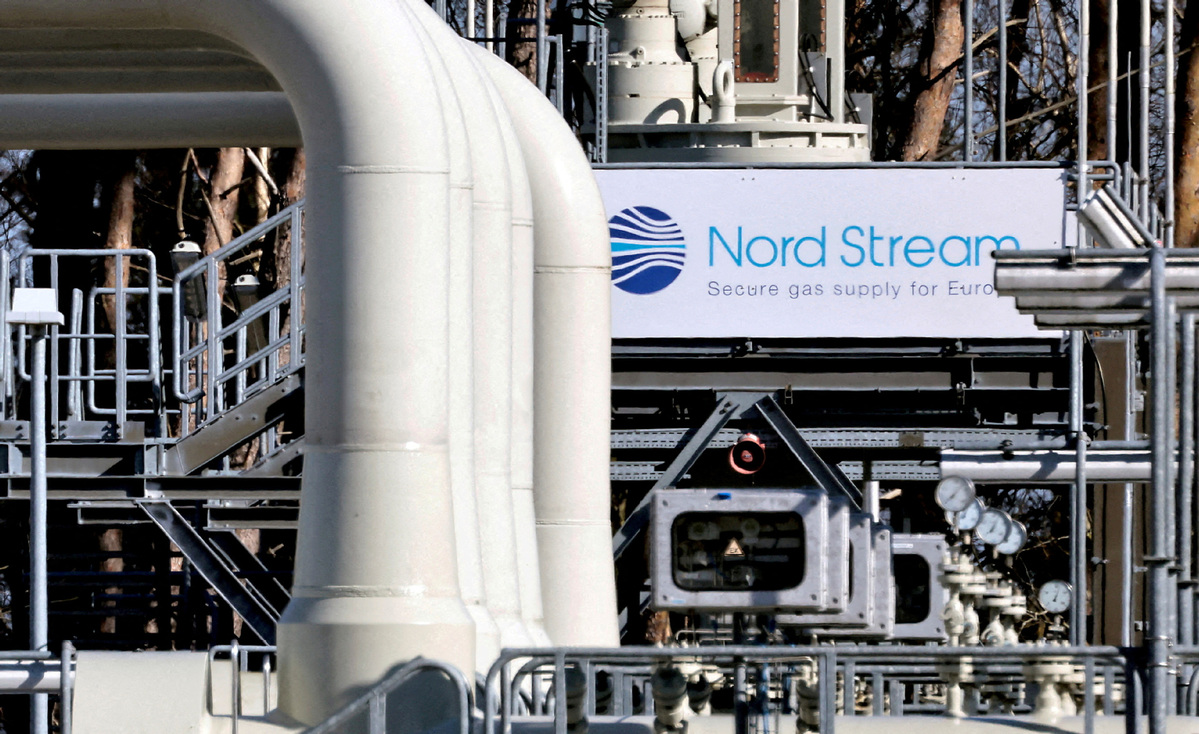 Governments across Europe that already are facing the challenge of how to deal with the energy supply crisis this winter have been dealt another blow.
The European Centre for Medium-Range Weather Forecasts said that signs point to a period of high pressure across Western Europe in November and December, which is likely to result in cold conditions with reduced wind and rain. This will further increase demand for fuel and restrict the productivity of renewable power sources.
The forecast is based on the weather center's data as well as information from weather monitoring services in Japan, the United Kingdom and the United States, and Florence Rabier, the center's director-general, told the Financial Times that it would make an already challenging period more difficult.
"If we have this pattern, then for the energy it is quite demanding because not only is it a bit colder, but also you have less wind for wind power and less precipitation for hydropower," she said.
The latest seasonal challenge comes after one of Europe's driest summers on record, and with countries already having spent time trying to reduce their dependency on Russian energy sources due to the Ukraine conflict, many had already been forced to find new solutions.
"The summer drought has reduced the water levels in rivers and lakes, which weakens hydroelectric power in neighboring countries and also makes it difficult for us to transport coal to the power plants that we have to use due to the tight gas situation," said Robert Habeck, Germany's federal minister for economics and climate protection.
Some nuclear power plants that were due to be shut down are being kept open as a backup resource, and German Chancellor Olaf Scholz said the country has taken effective preparatory steps to deal with the challenge.
"We can say we will probably get through this winter, despite all the tensions, with the preparations we have made," he said. "No one could have said that three, four, five months ago, or at the beginning of this year."
"Because we started so early... we are now in a position in which we can go bravely and courageously into this winter, in which our country will withstand this," he added.
International energy consultancy Wood Mackenzie said that if the coming winter is in line with the five-year average, Europe could get through it with around one-fourth of its gas storage capacity remaining. In addition, it said, if Russia were to stop all supplies, the European Union would have around 15 percent of storage capacity left by winter's end.
"Perhaps the biggest risk is an extreme situation", said Kateryna Filippenko, a gas markets analyst at Wood Mackenzie.
But Aslak Berg, an economist and former adviser to the European Free Trade Association and the Norwegian government, told the website Politico that although Russia's constriction of Europe's gas supply had taken its toll, it was a threat that could only be carried out once.
"It's causing pain now — but the effect lessens with time," he said.
julian@mail.chinadailyuk.com