Beach sports and port jelly
By Ma Zhenhuan | China Daily | Updated: 2022-10-04 09:37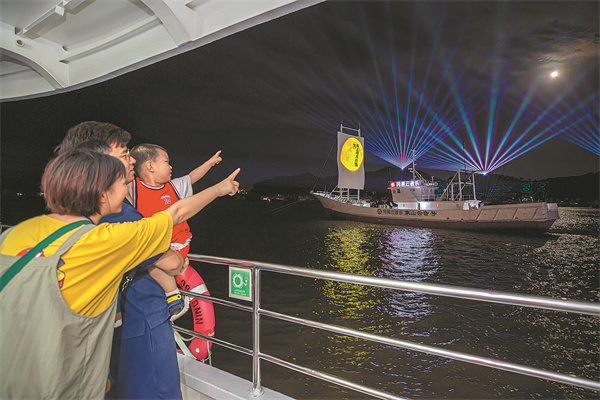 Xiangshan county in Ningbo,Zhejiang province, is seeking to develop its marine tourism targeted at young customers.
Perched on the East China Sea,with a coastline of more than 900 kilometers and home to 505 islands,Xiangshan is not only a fishing destination but also a place for water sports and activities such as sailing,yachting and diving.
To attract more young visitors, an event called "youth and sea" was launched by local authorities this year. Fifty-five online and offline activities related to science and technology, arts, sports and the environment are being held in the county as a result.