Speed skaters aim high for 2026
Share - WeChat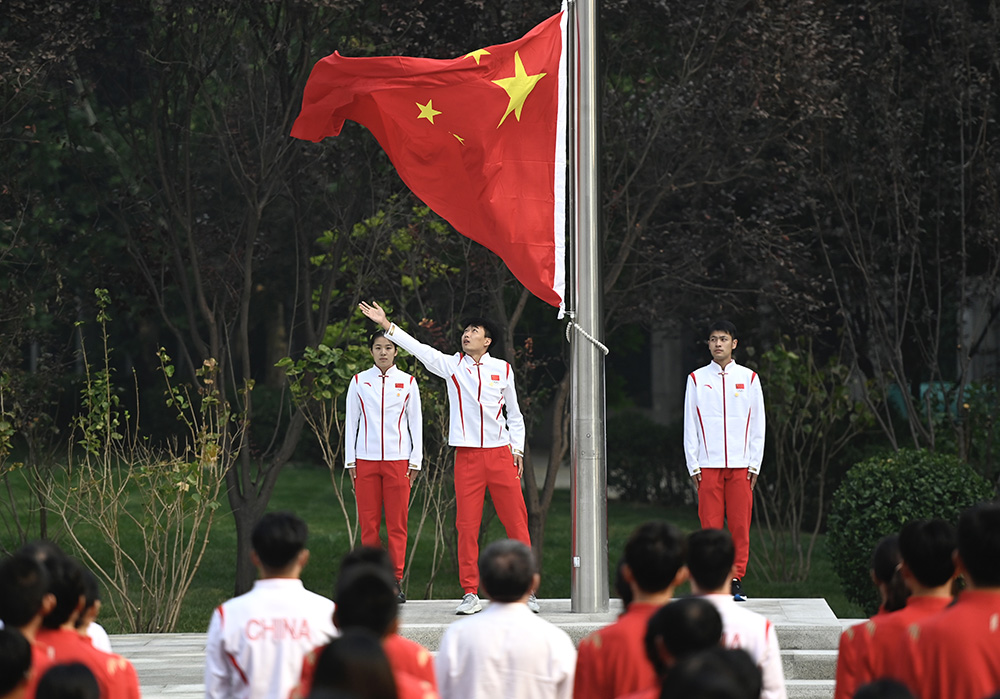 China eyes more breakthroughs on the ice as start gun sounds on Olympic cycle
After making breakthroughs at the Beijing 2022 Winter Olympics, China's speed skaters are now knuckling down to another four years of hard work as they bid to spring more surprises at the 2026 Milan-Cortina Games.
"During our preparations for the next Winter Games in Milan and Cortina d'Ampezzo, we are aiming to consolidate our advantages in the disciplines we are traditionally strong in, while also eyeing breakthroughs in our weaker disciplines," Li Yan, head coach of China's national speed skating squad, told media after a national flag-raising ceremony in Beijing on Friday.
"Another priority is to build a better talent-nurturing system. We hope the veterans and experienced athletes can help accelerate the youngsters' development.
"This season, we also hope to earn more spots to compete at the World Cup and other international competitions."
Since late June, a total of 135 speed skaters from across the nation have participated in the new training squad. After three months of training and tests, 58 athletes have refreshed personal bests, while 39 have met the qualification standards for this season's World Cup series, which will start in November.
At Beijing 2022, Gao Tingyu made history by becoming the first Chinese man to top the podium in an Olympic speed skating event by winning the 500m final. Eight female and six male Chinese speed skaters competed across 12 disciplines at Beijing 2022 — a record high for China at any Winter Olympic Games to date.
Now, the team is keen to build on that momentum and continue to raise its level.
"We need to take a careful look at the development of our national speed skating squad through the years, so that we can identify our problems. That's how we can learn and grow," said Li.
Most Popular
Highlights
What's Hot